Besides helping out a bit on location during the shooting I was able to make some VFX for Vanessa Stachel's short film and
master-thesis
"Hexenjagd" [eng. witchhunt].
This included mainly the full CGI scenes of the stake with the burned witch and the smoke coming out of the cabin.

Within the scenes I was responsible for the block out, fire and smoke simulation, character, sculpting, rigging, texturing, environment, light, rendering and compositing. The final grading was done by Vanessa.

I worked mainly in Cinema 4D including Octane, TurbulenceFD, Forster as well as Substance Painter, MakeHuman, After Effects, Zbrush and Davinci Resolve.

You'll find some more process screenshots and short explanations below the video.

If you want to watch the full movie and credits, please visit: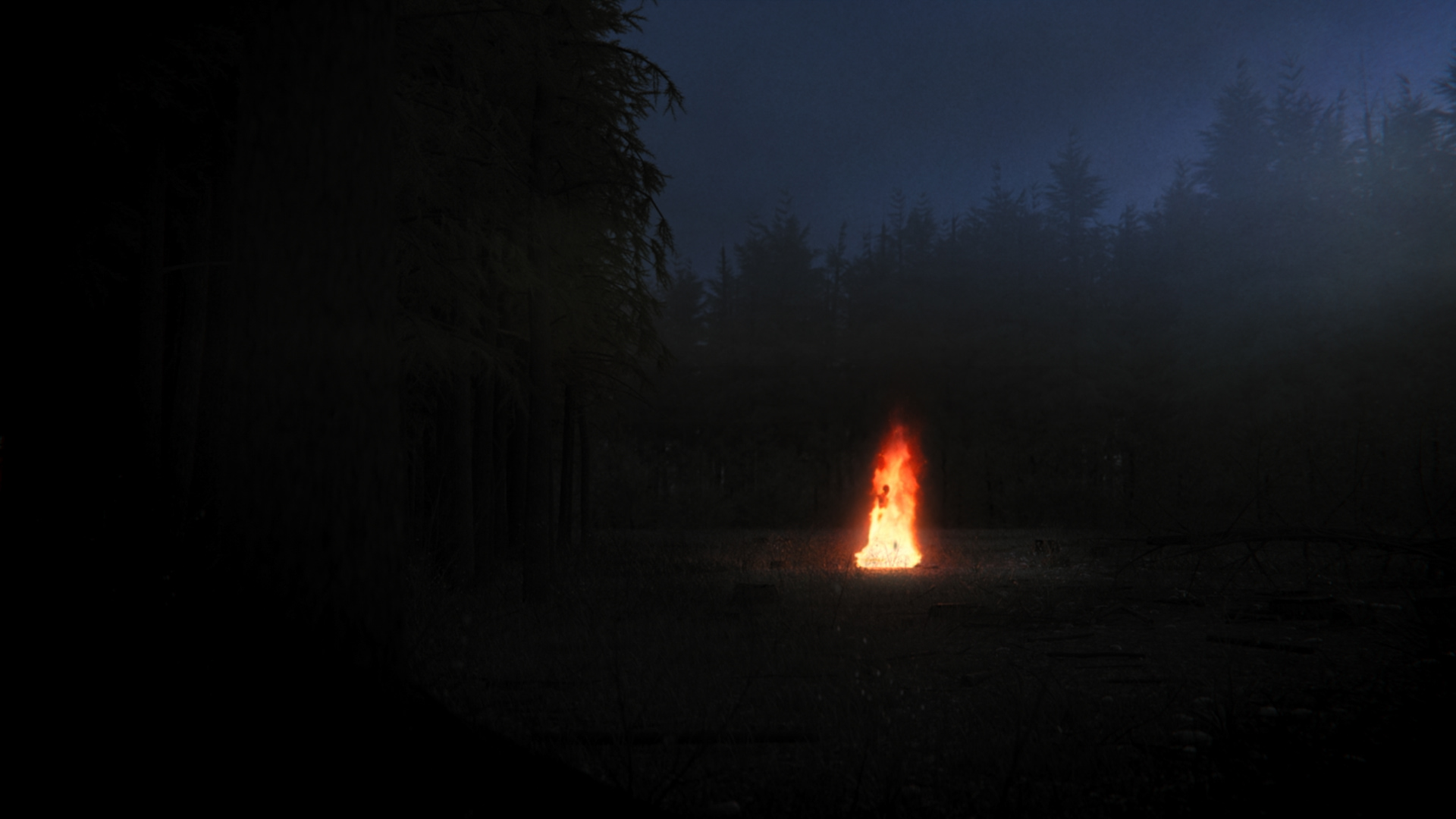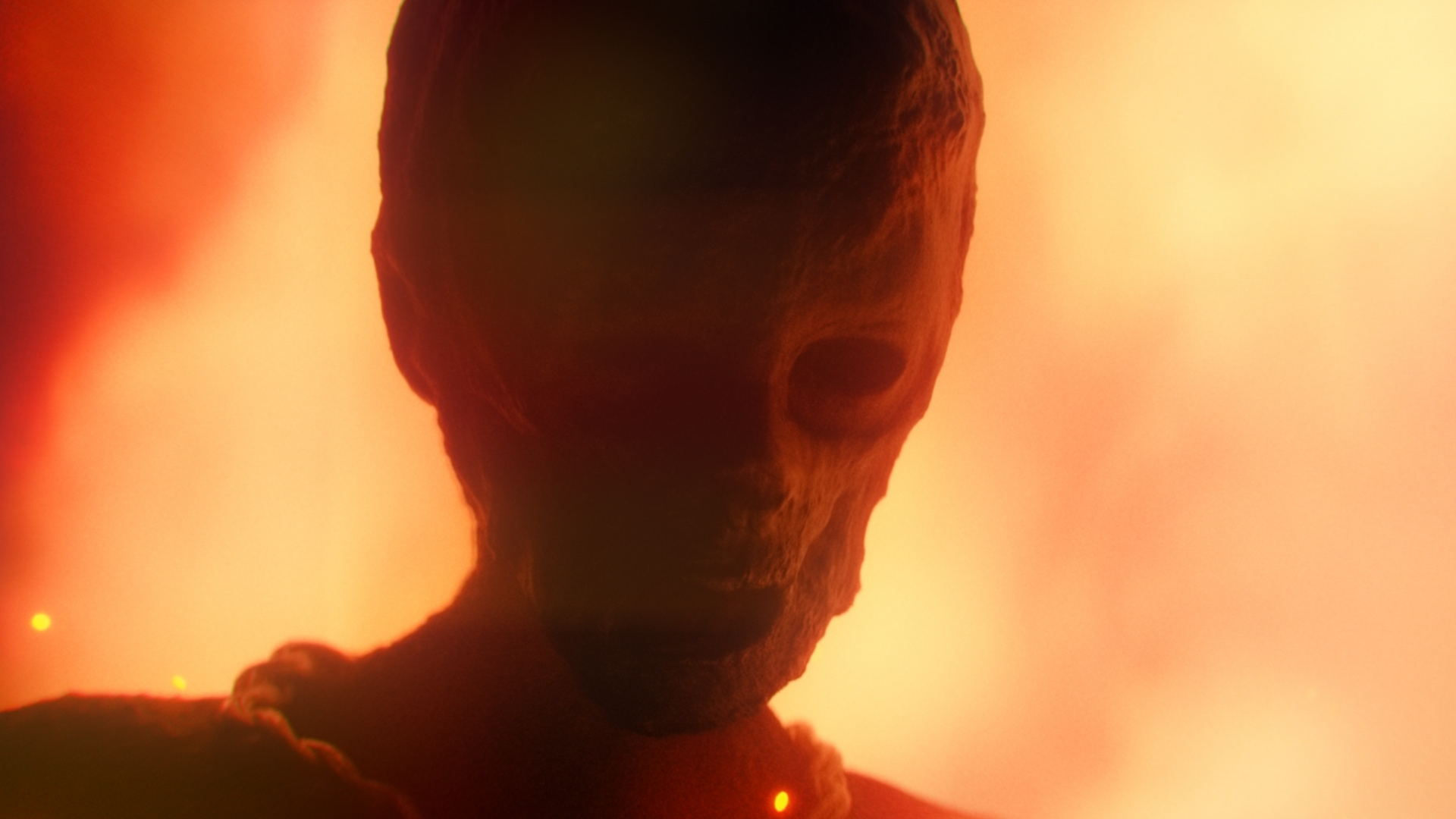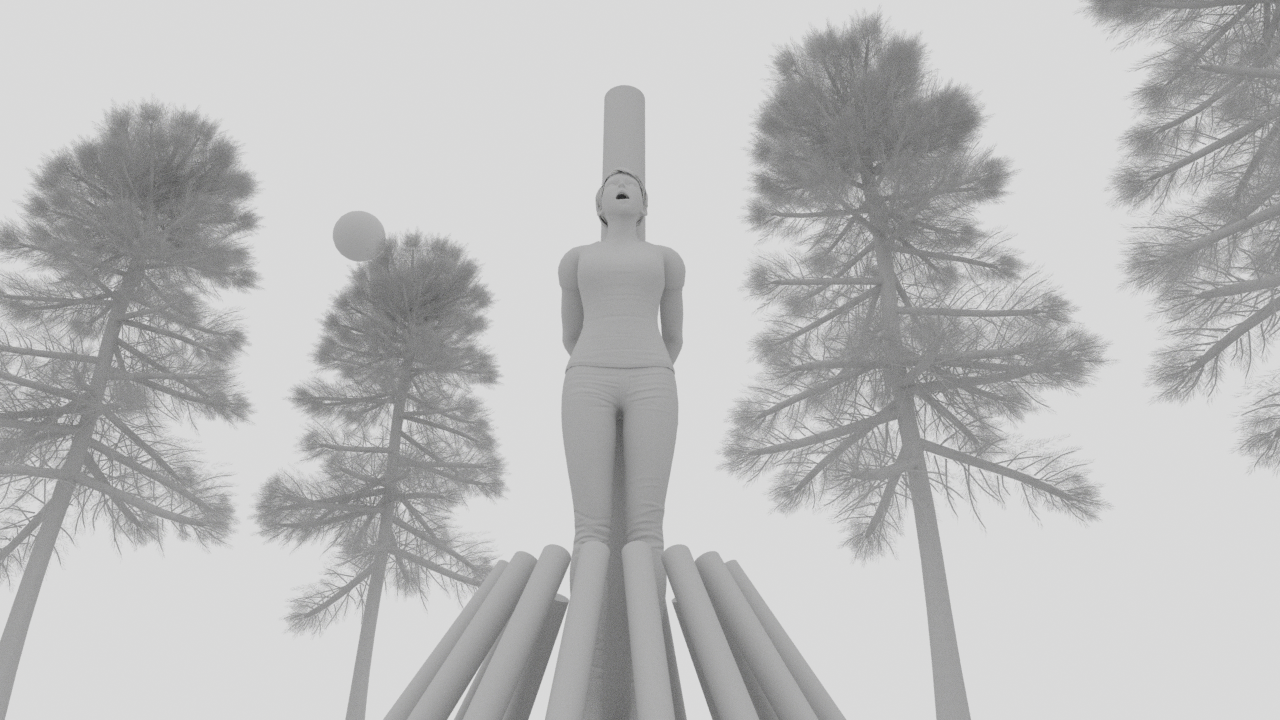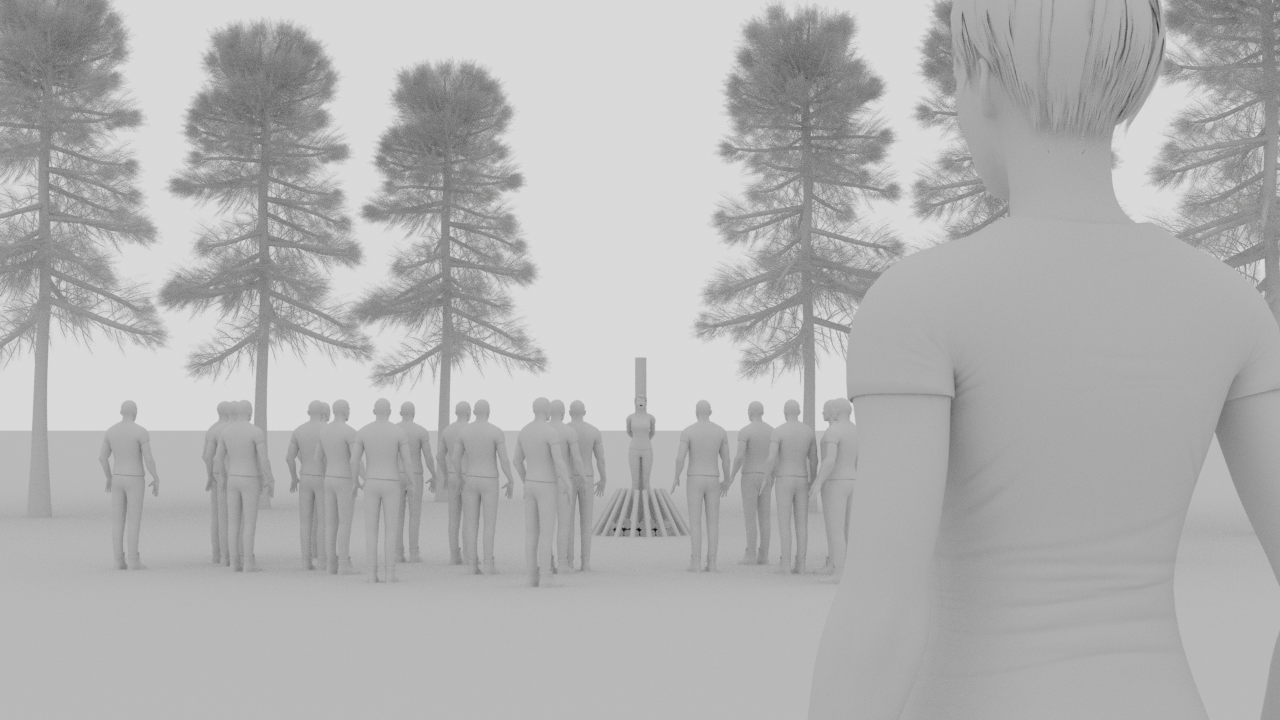 Above you can see the first block out of the scene.

Below are different versions of the scene. In the beginning the location was a lot wider, since it was planned to have two stakes. This changed during the project, so I rebuild the scene close to a real life shot out of the movie.

You can also see the different plants and shader tests I made for the scene.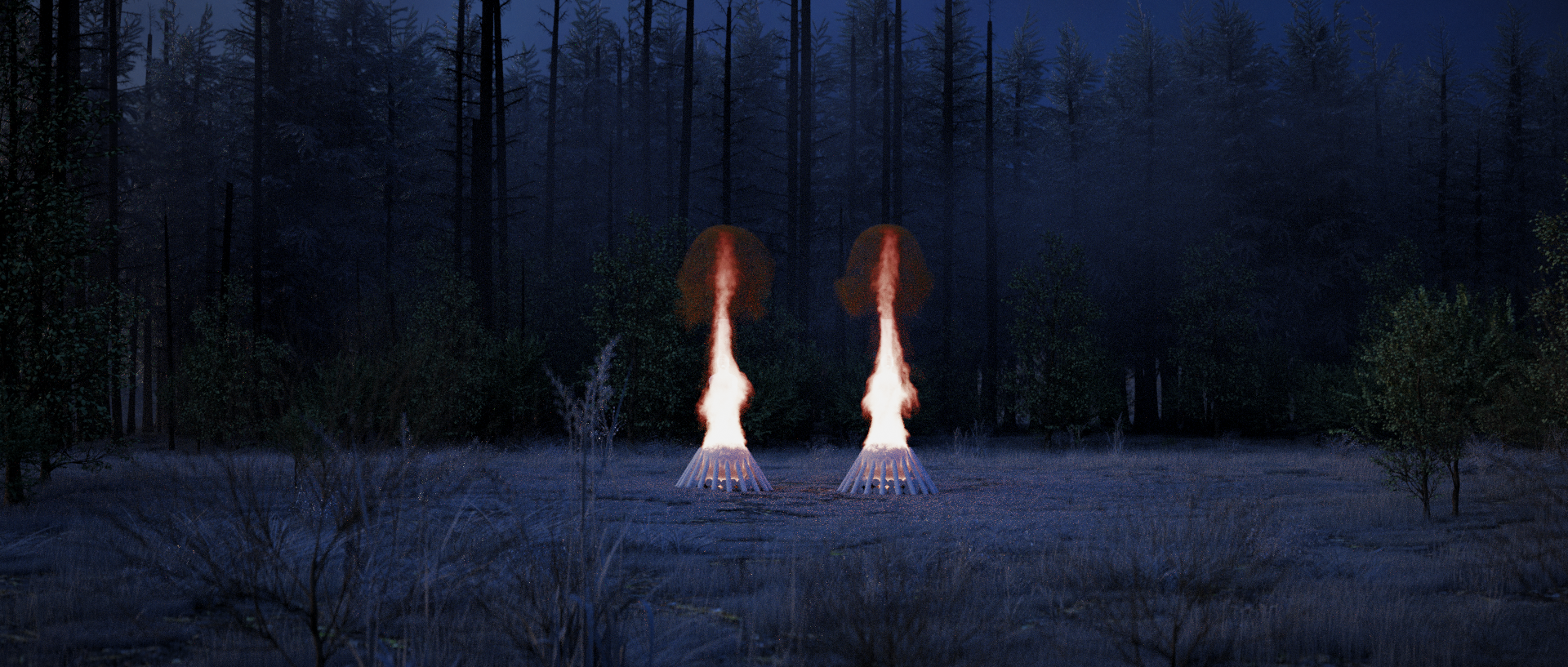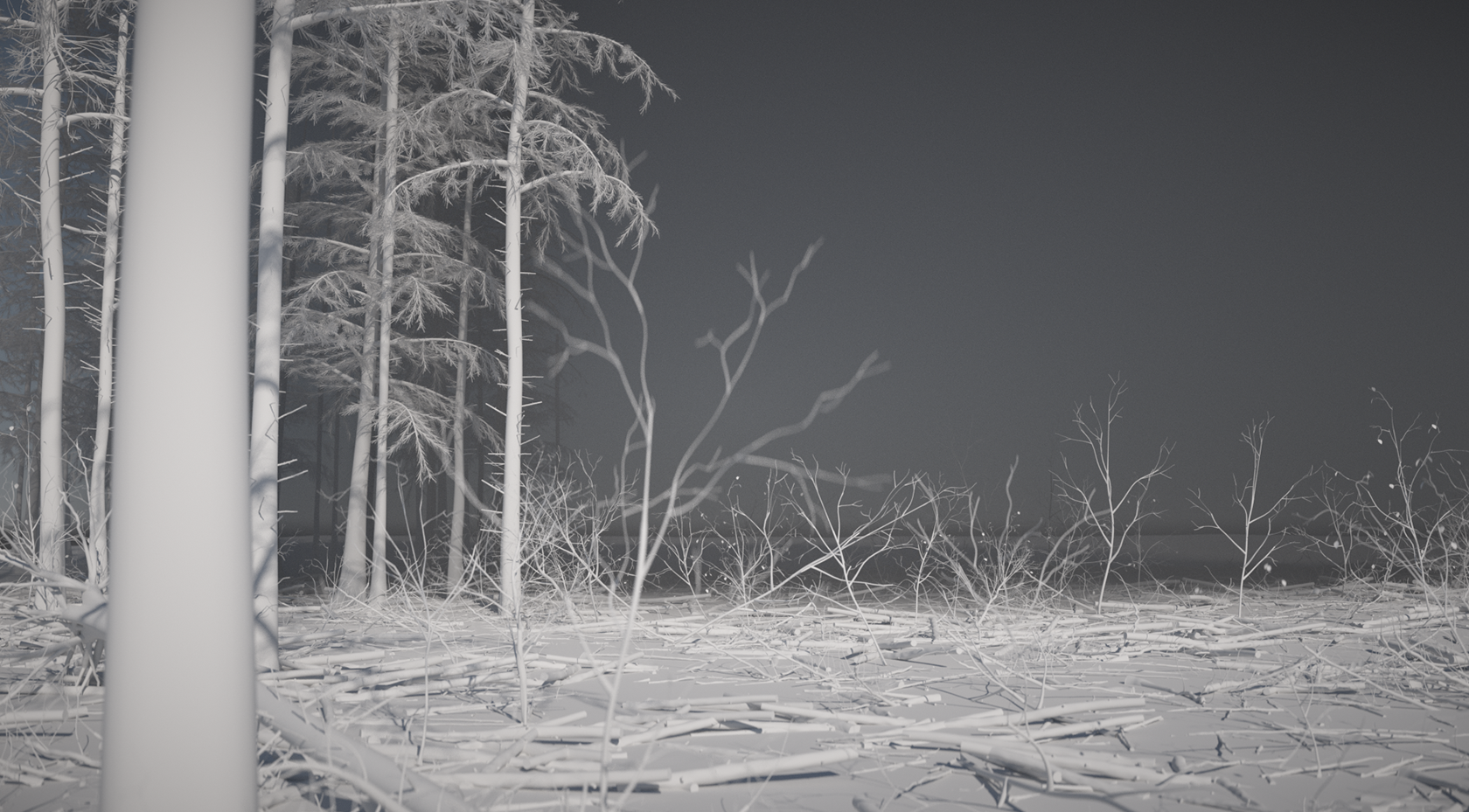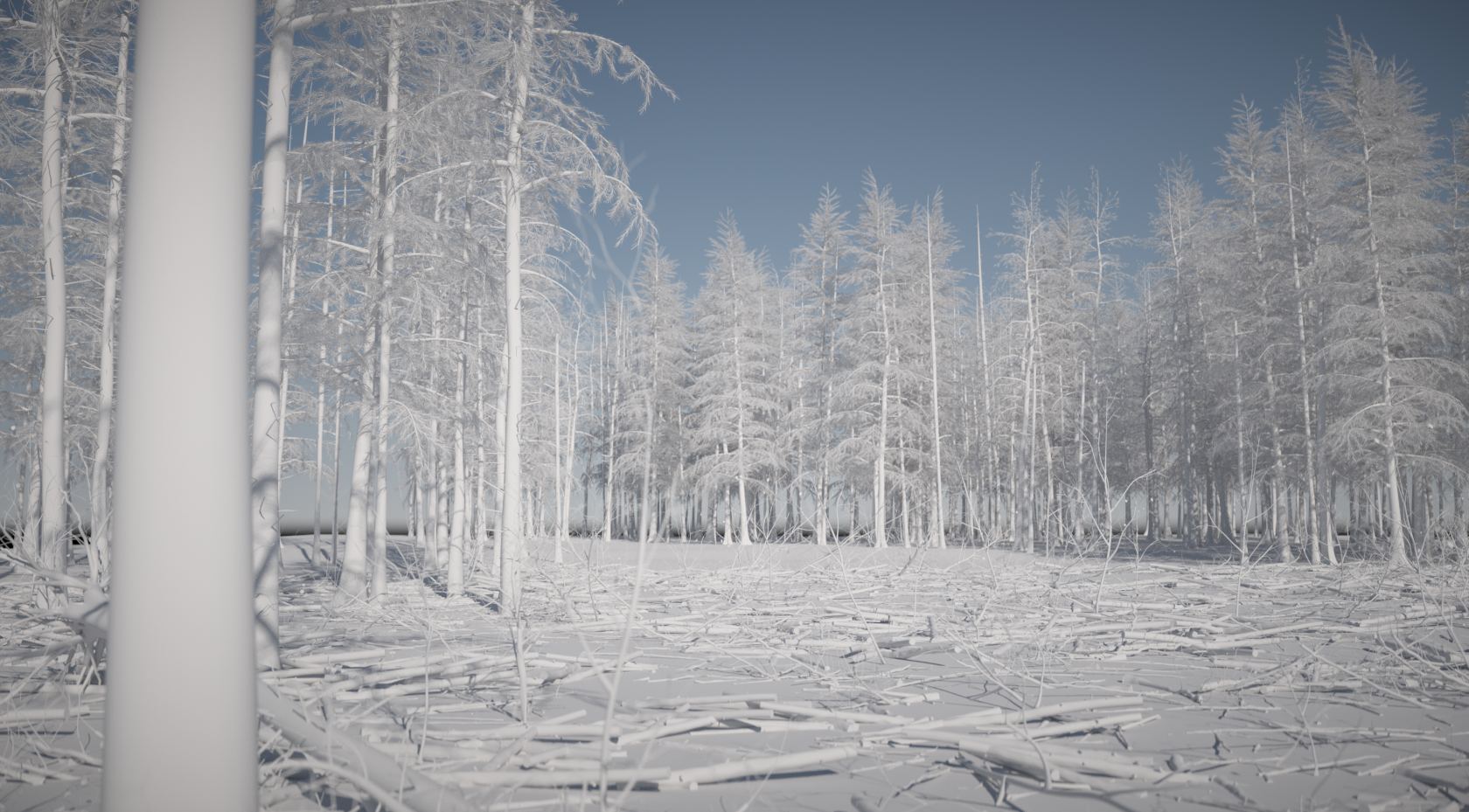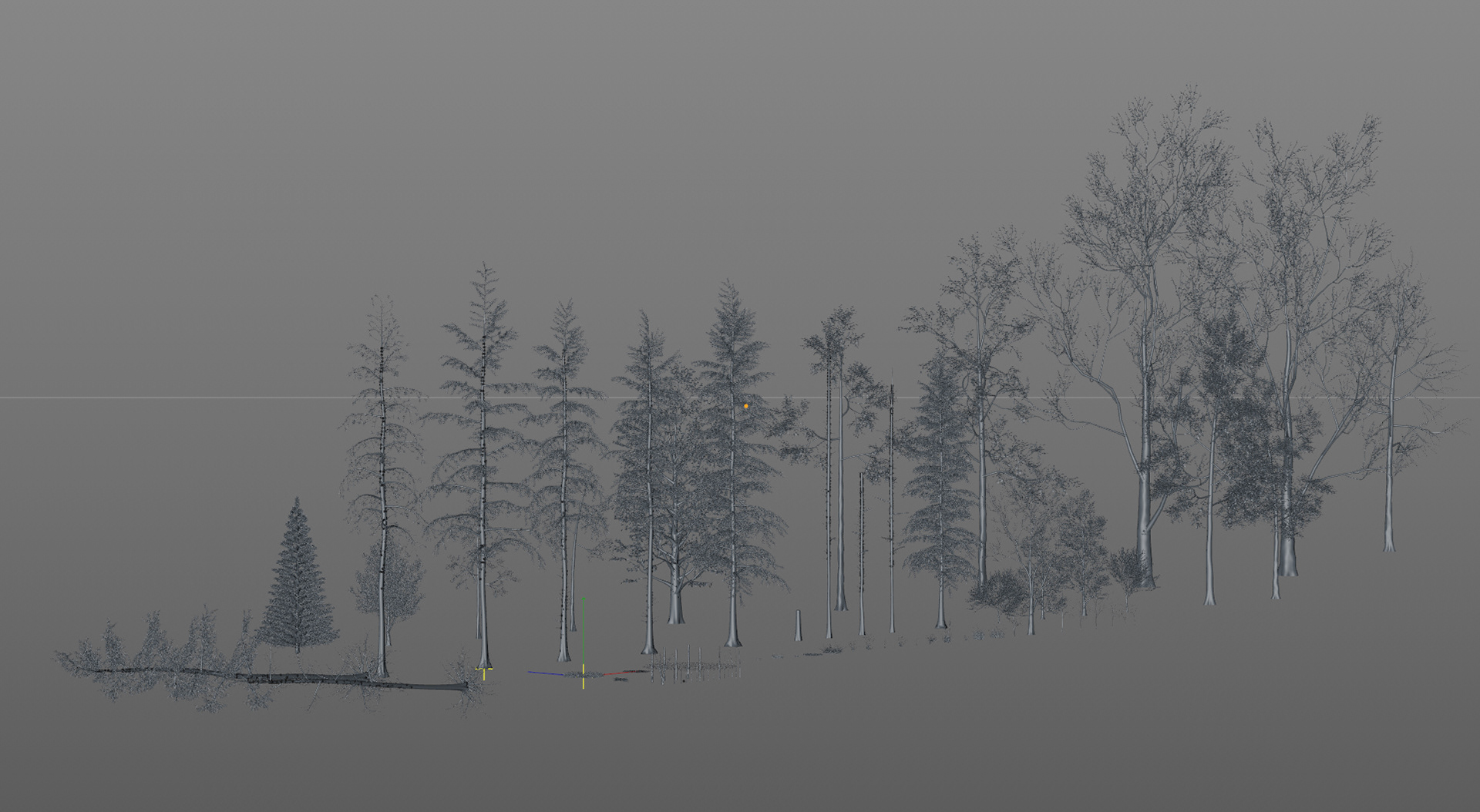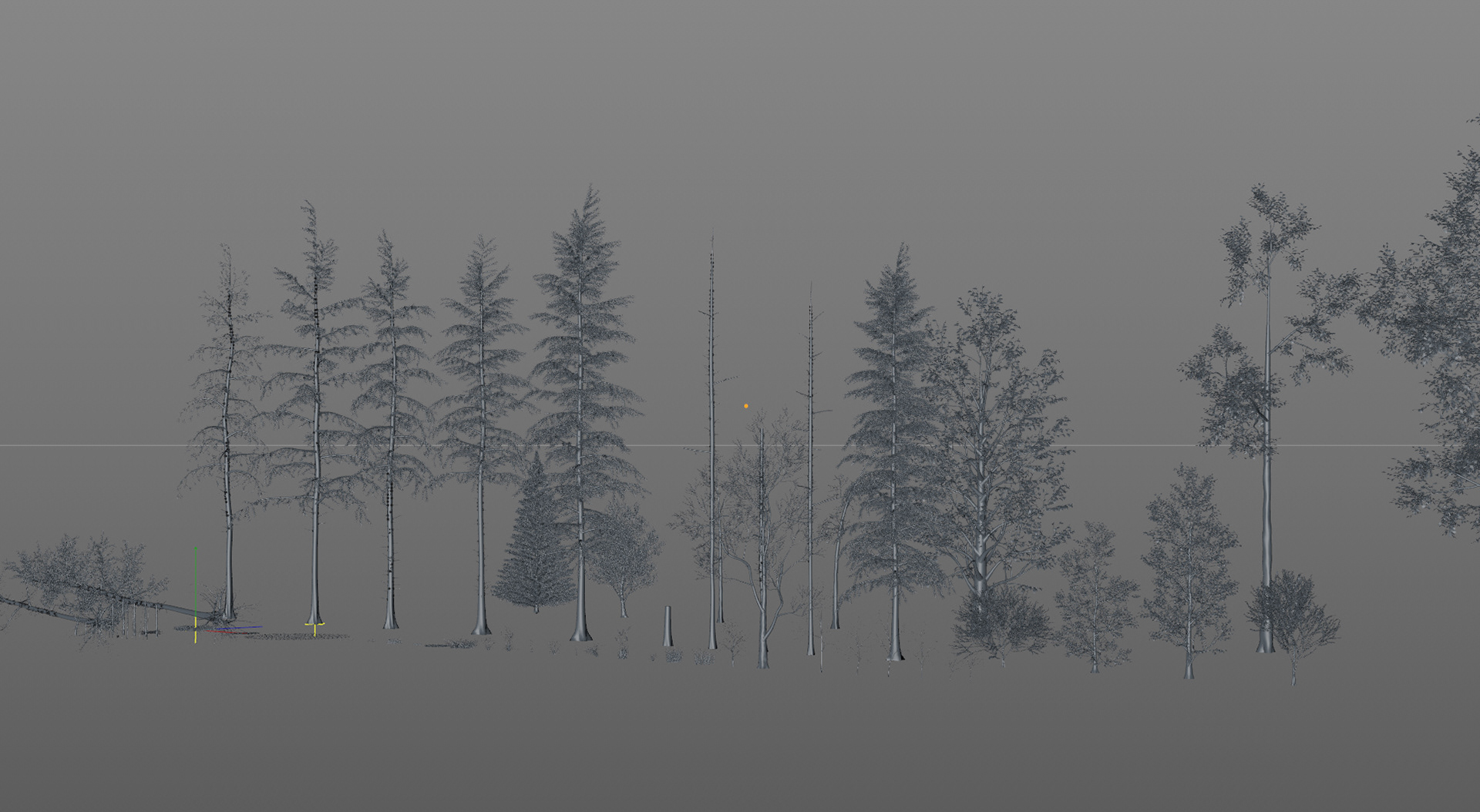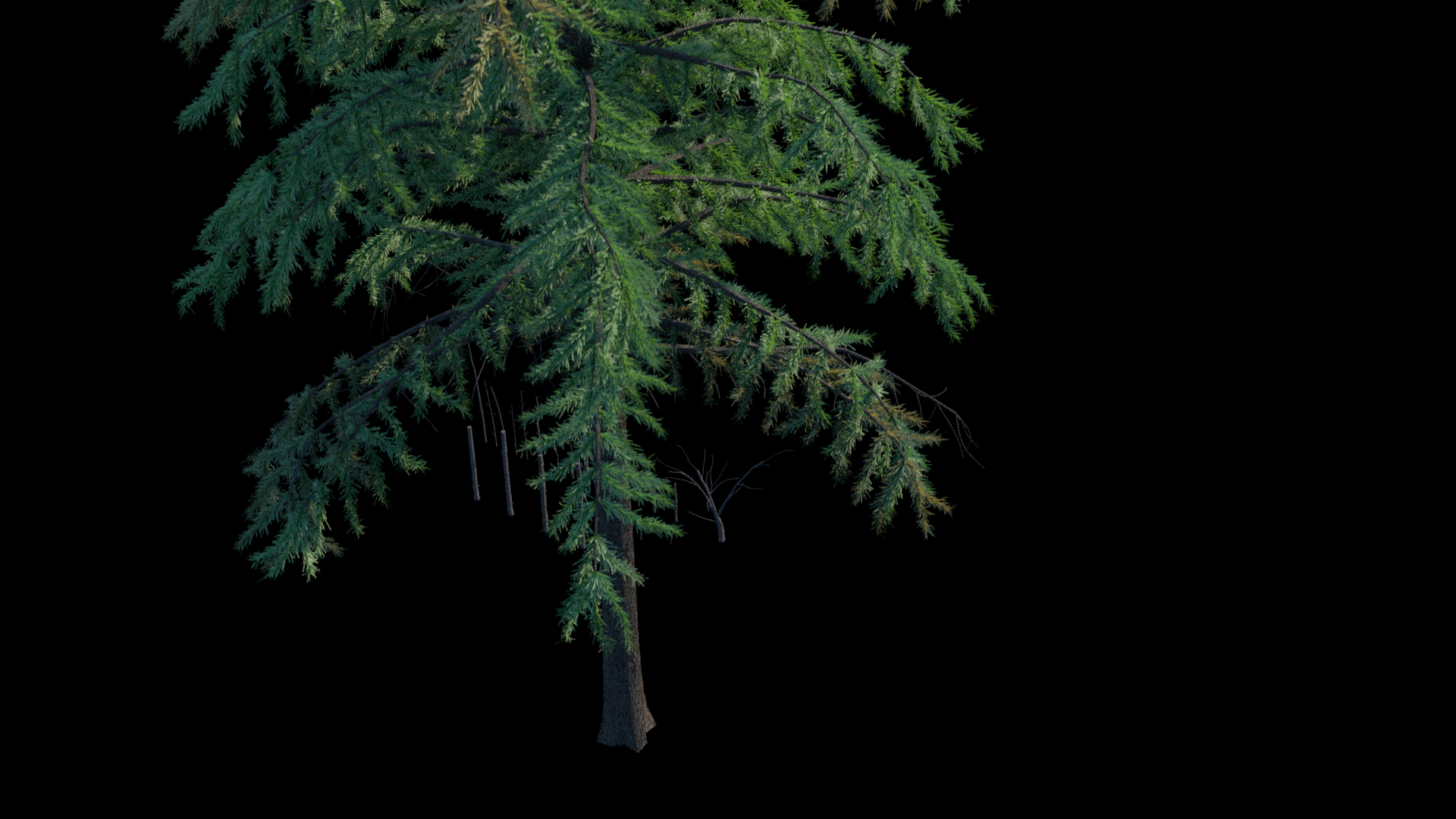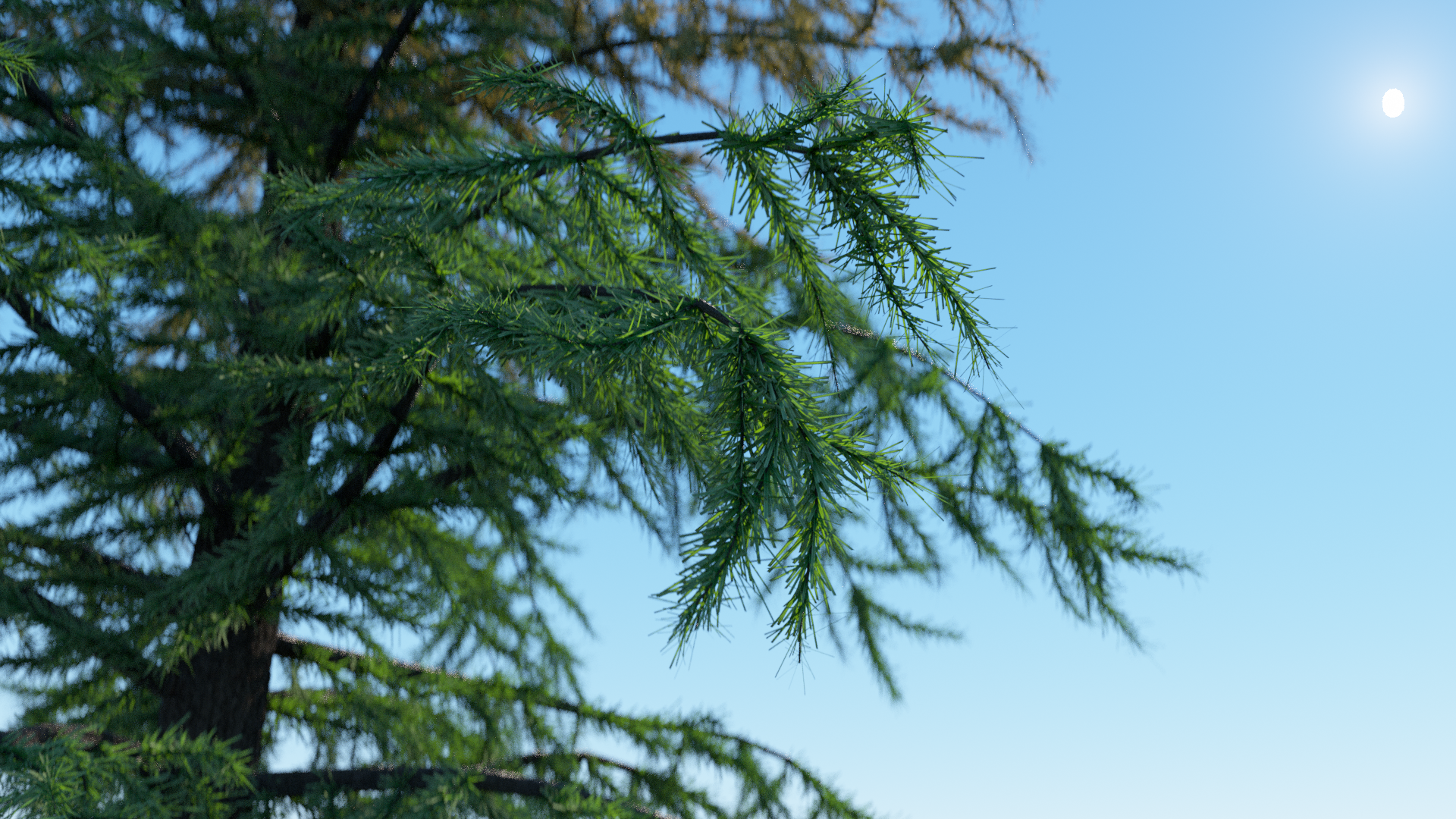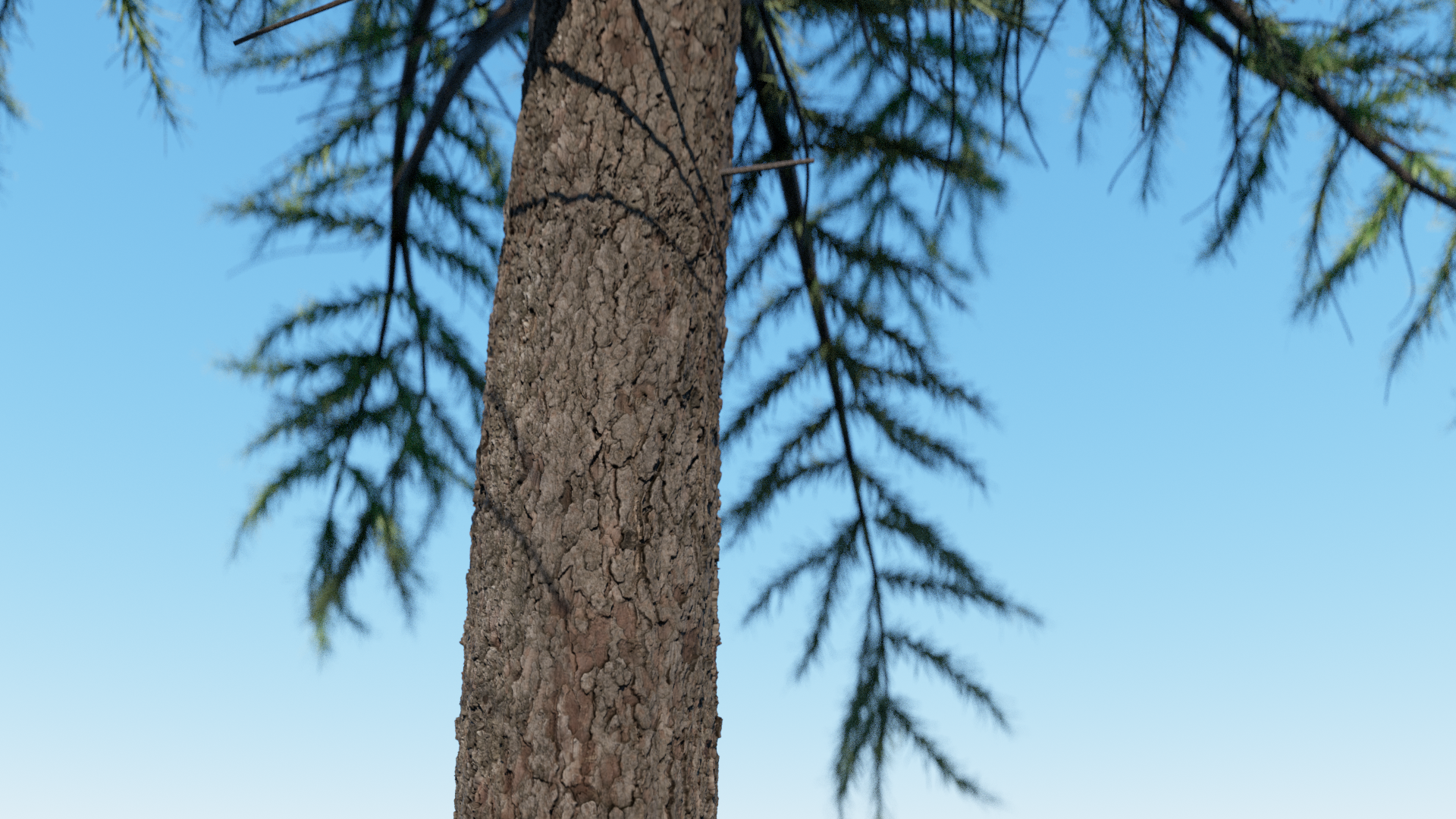 I started the modeling of the witch with an adjusted base mesh from MakeHuman. After the sculpting in Zbrush, I painted the burned skin texture in Substance Painter, including the teeth and tongue. The octane shader is pretty basic, since subsurface scattering was not really necessary.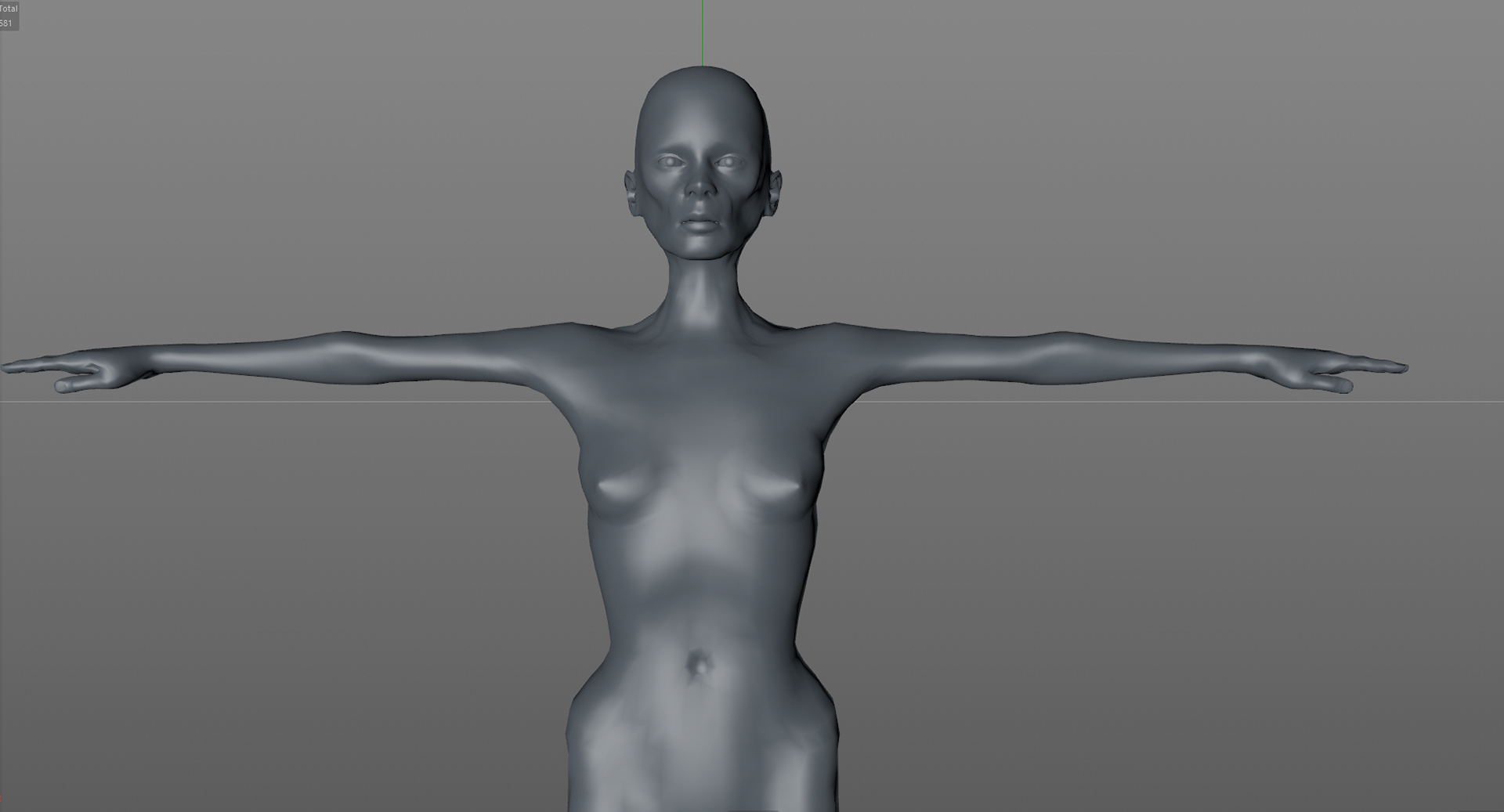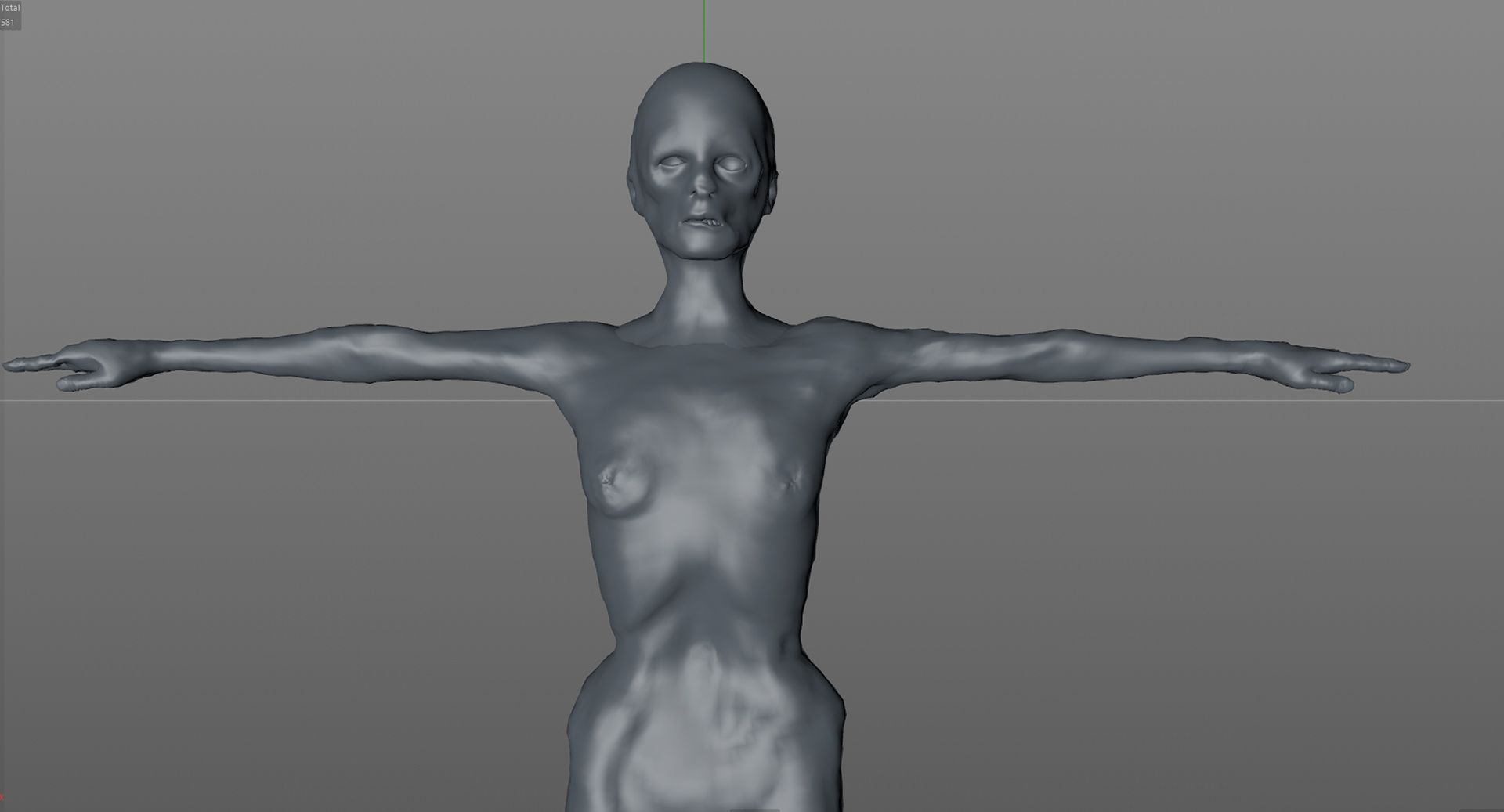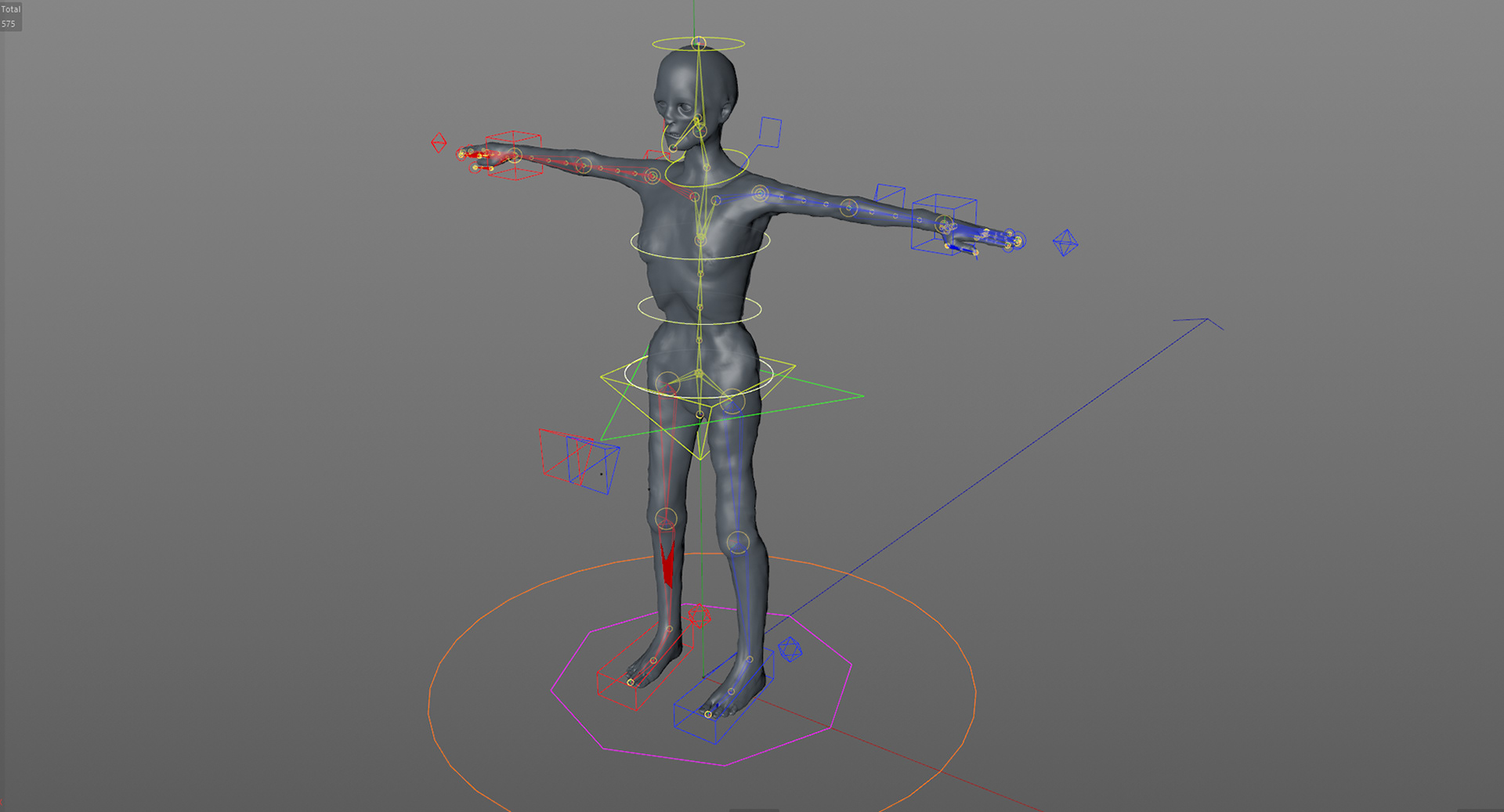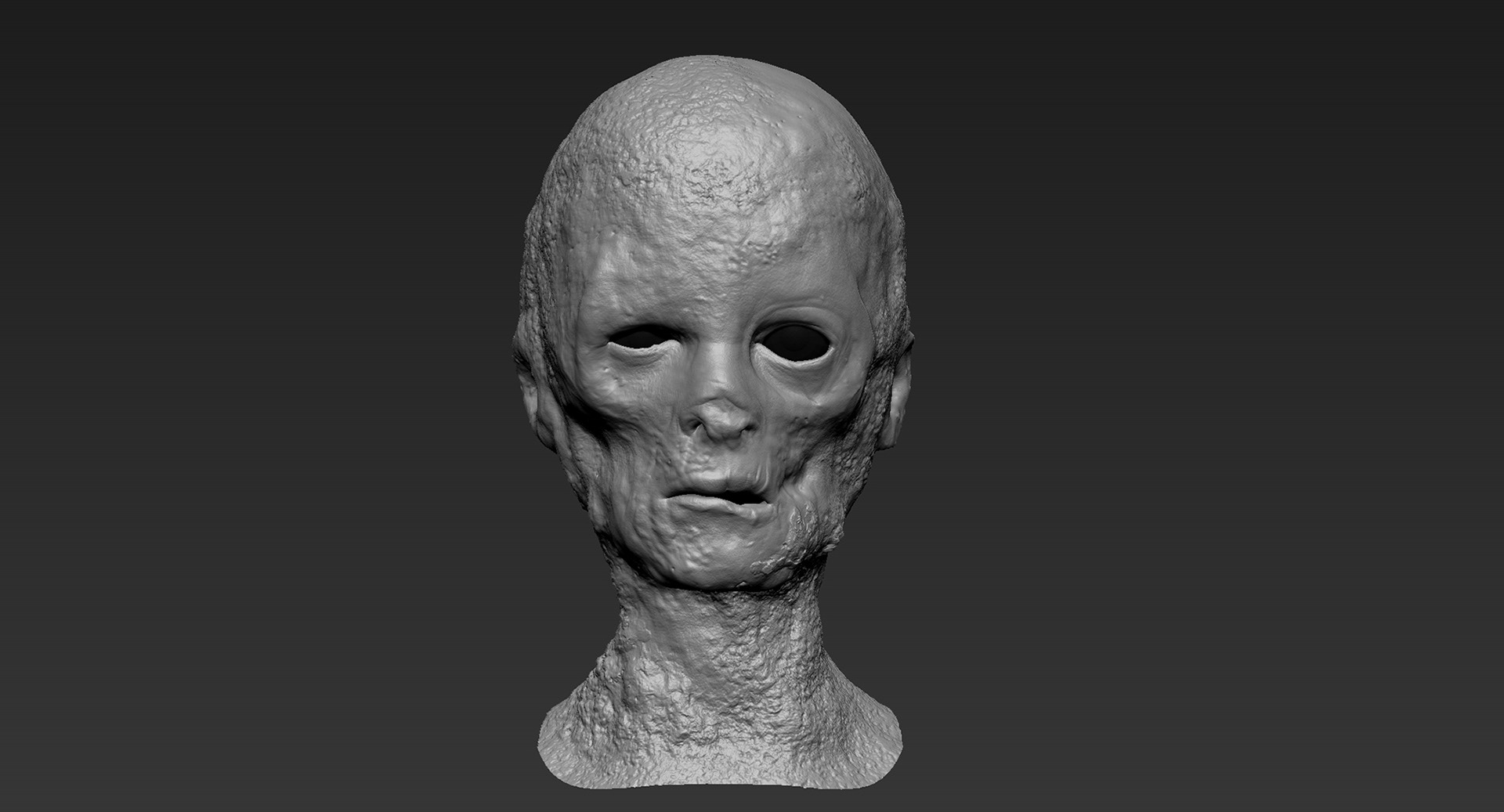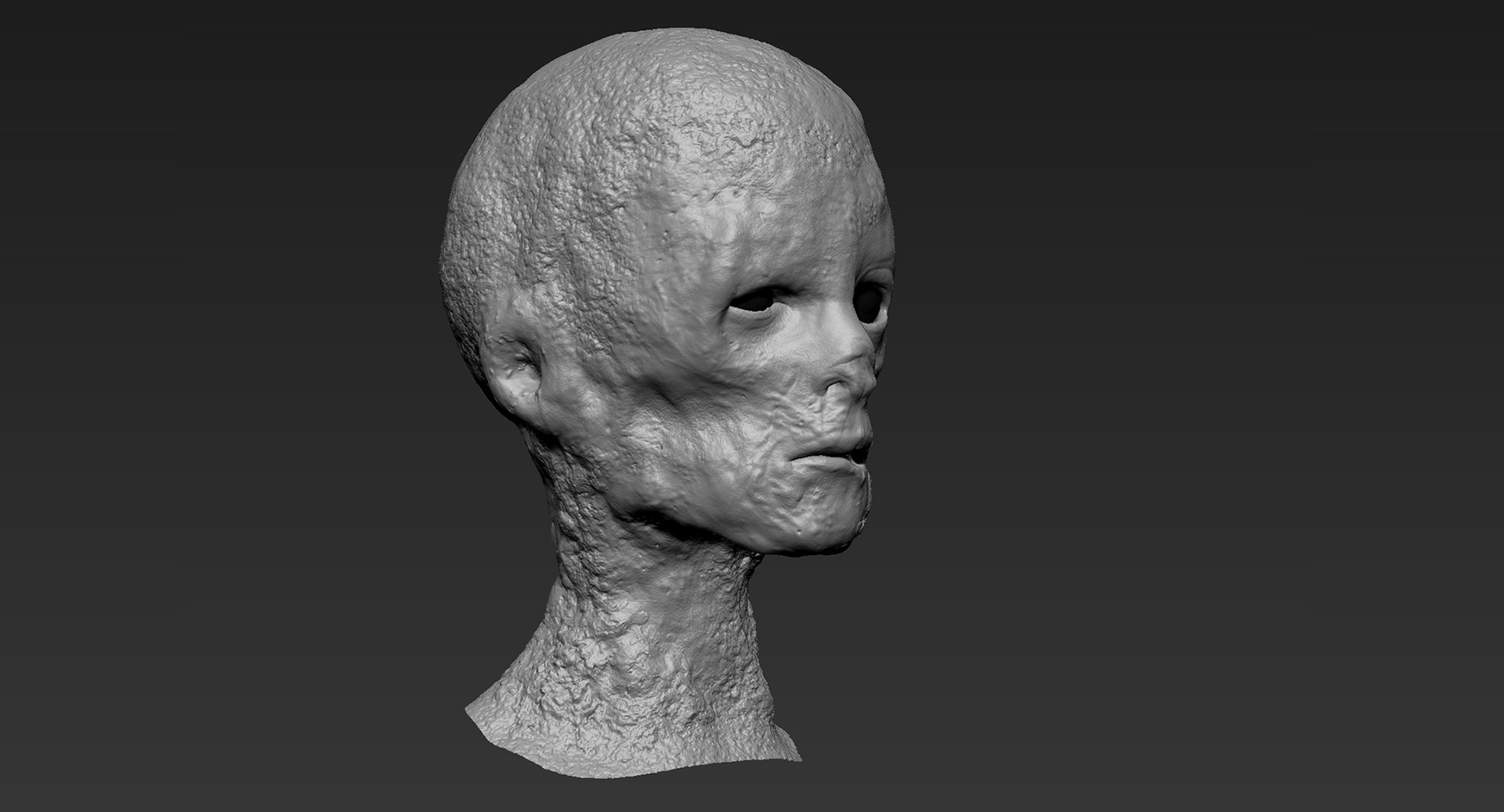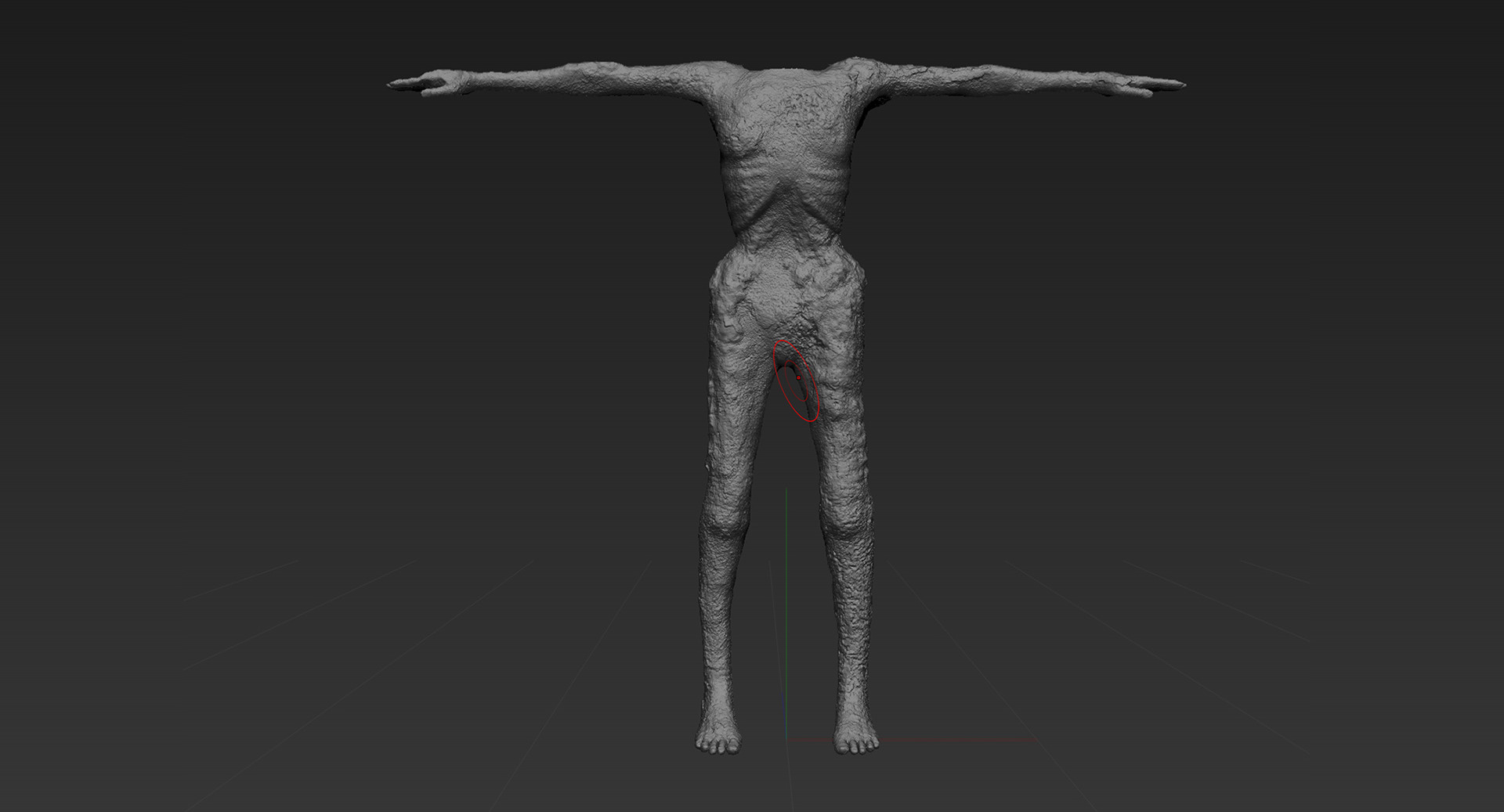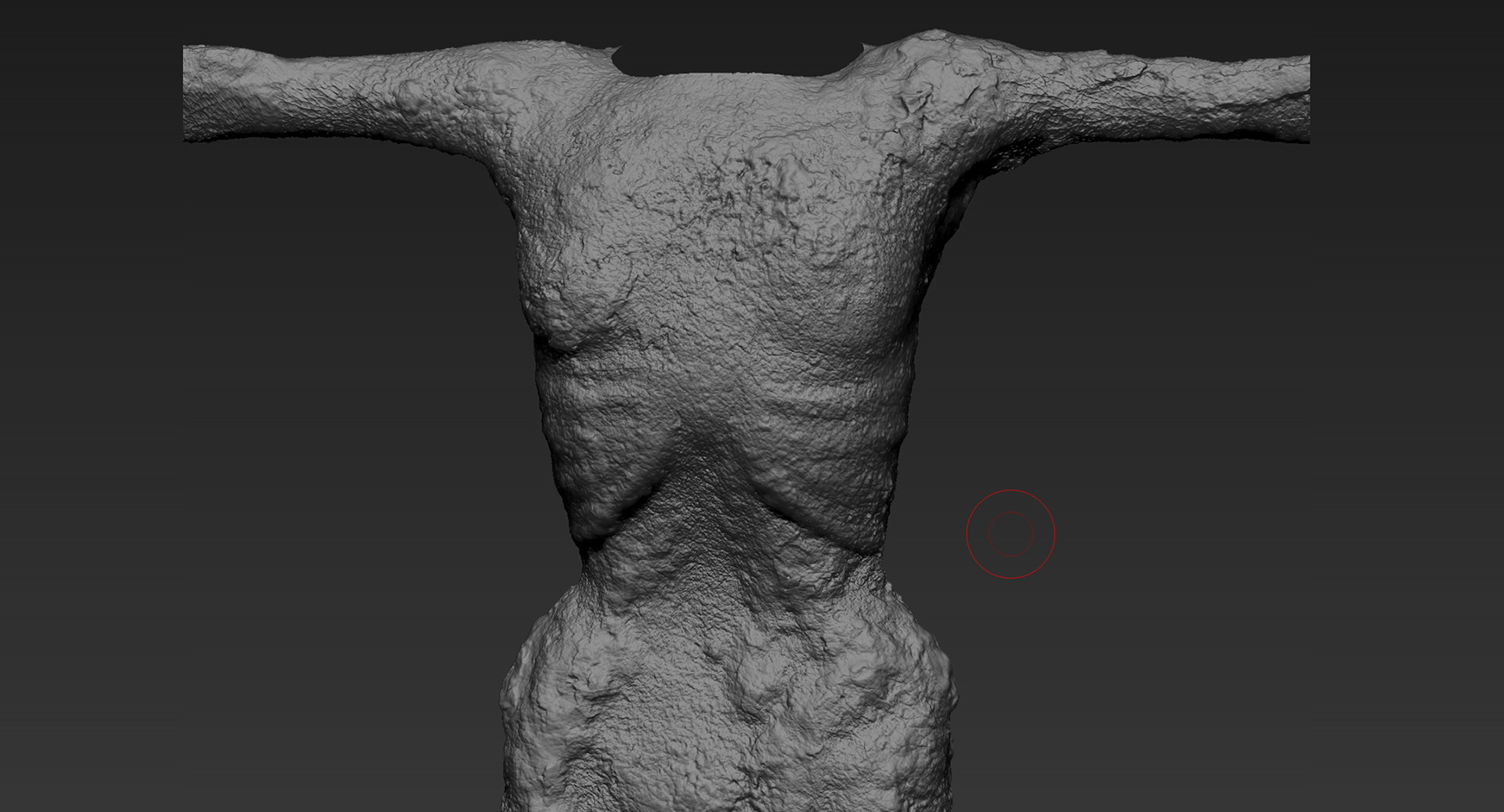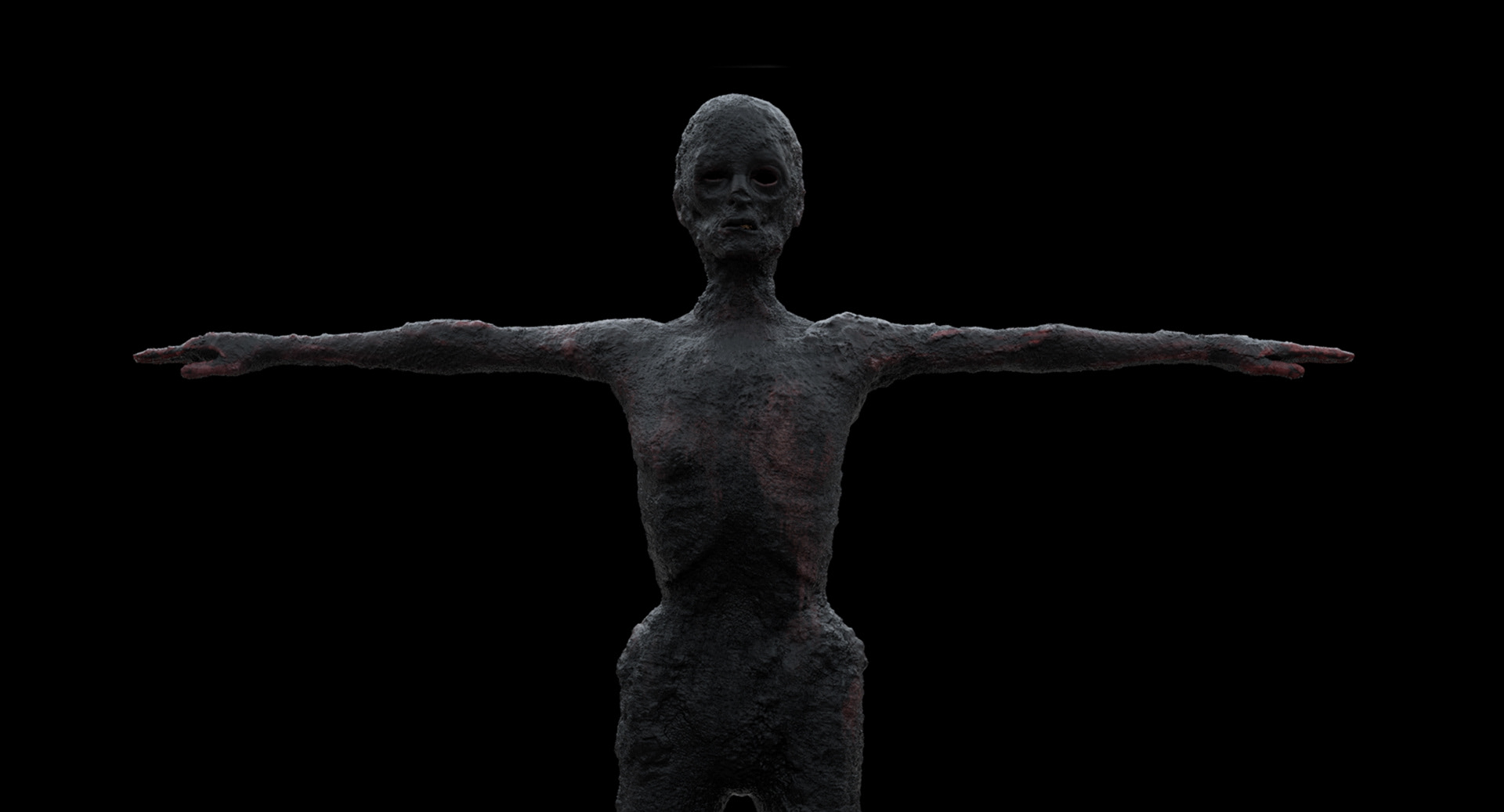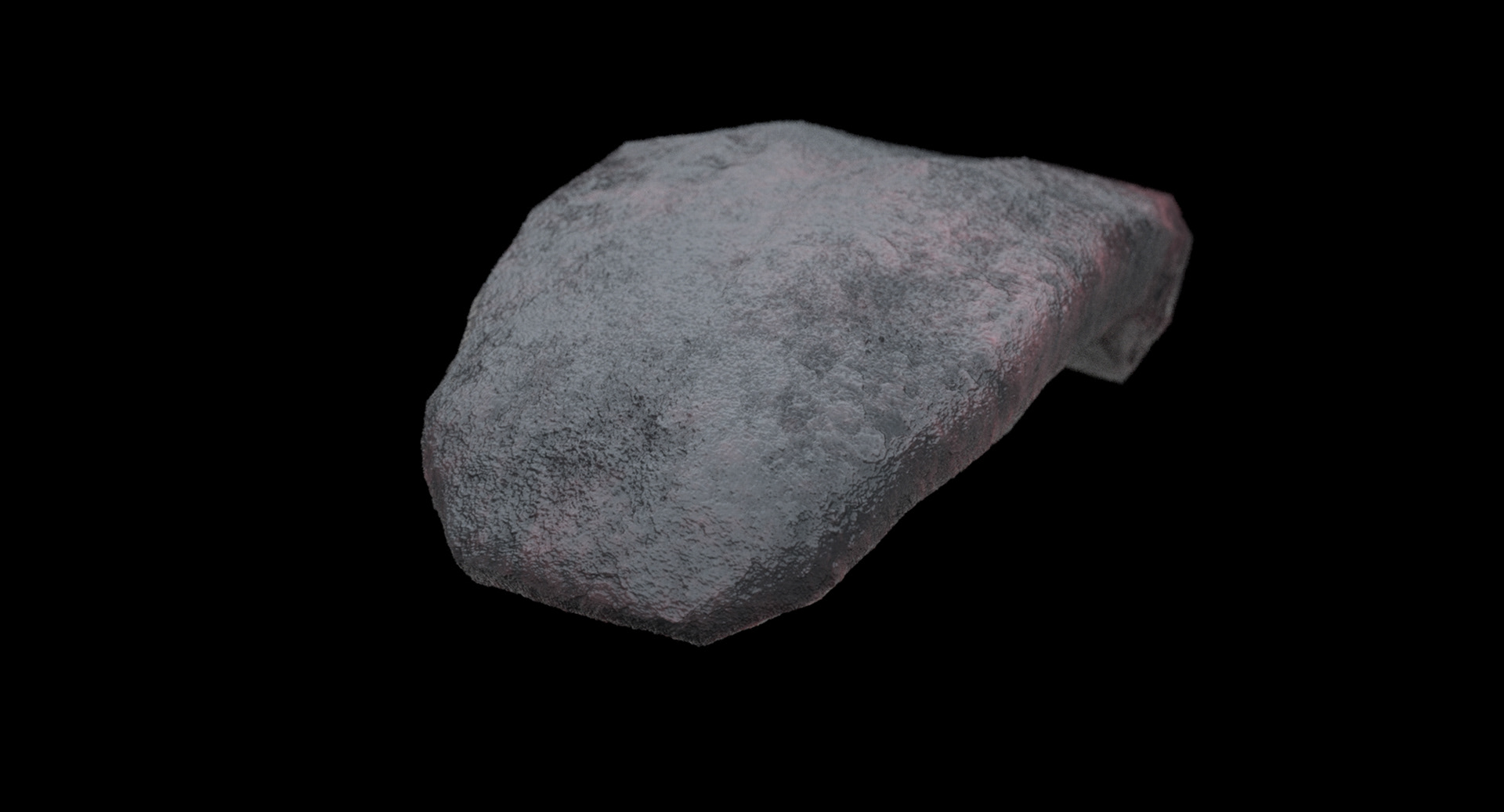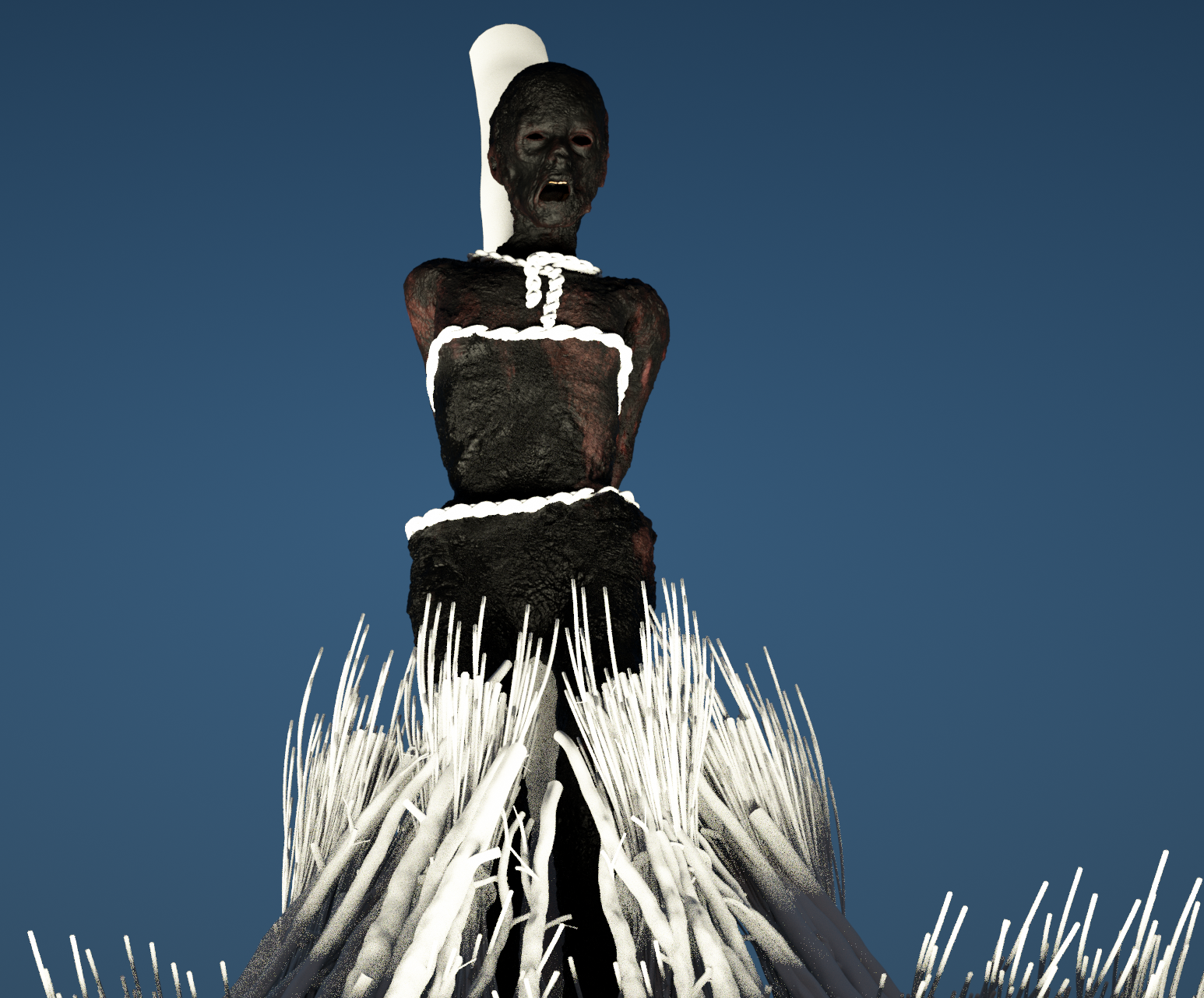 Most of the time was spent on the fire simulation. It was basically my second project with TurbulenceFD and the first with rendering the fire volumes in Octane. So I tested a lot of different simulation and
shader
settings.